Who wouldn't want to work within an industry that is growing at an estimated yearly rate of 18.7%? A career in Digital Marketing can open up a myriad of opportunities that are sure to continuously develop as the industry does.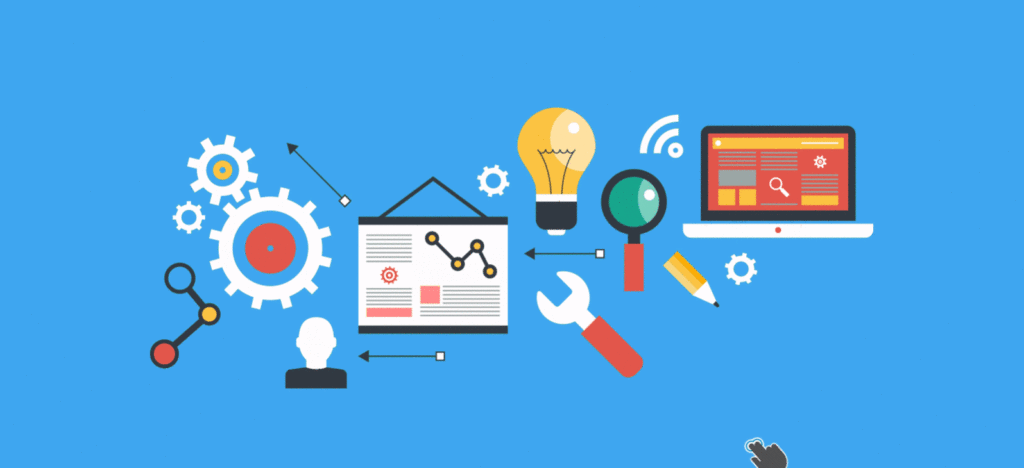 1. Do an Apprenticeship
One of the best ways to enter the world of Digital Marketing is to do a Digital Marketing apprenticeship (we're 100% not biased), doing so not only allows you to gain relevant industry experience, but also gets you a widely recognised qualification in Digital Marketing. Oh and forget about student debt!
Here at Zenith Training, we offer a level 3 Digital Marketing apprenticeship! https://zenithtraining.org.uk/apprenticeship/level-3-digital-marketer/
2. Do a Degree
The more traditional route, doing a degree is big commitment, while you gain a lot of knowledge and some experience along the way, the option is very expensive and can be more time consuming than its alternatives. A degree however is a great option is you're unsure which Digital Marketing route you want to go down and need a bit more help and guidance from professionals along the way. Doing a Digital Marketing degree might also open doors for you sooner after graduating as having the qualification behind you could be a significant benefit.
3. Teach yourself the tricks of the trade
While formal qualifications do have their advantages, if you do not have the means to commit to either of these options and still want to enter the world of Digital Marketing, then teaching yourself the skills and knowledge needed to work within the industry will more than suffice. With the internet and countless publications at your fingertips you can now learn pretty much anything for yourself- fast too! A good start for this is to create a website, whether this is for your actual business or just a mock up to further your marketing knowledge is entirely up to you!
During this time get to grips with basic core marketing principles, as well as choosing the platform you would like to focus on; again this could be with intended purpose or to learn more about the platform. There is still lots of opportunity to gain experience from professionals too, scope out free webinars, seminars, and workshops around marketing- these are often hosted online but sometimes can be in person too.
If you have a bit of spare cash, why not invest in a monthly marketing platform to assist you such as SEM RUSH, here you can track all the necessary analytics and metrics, as well as looking at your competitors.
Want to know more? Check out this insightful article Teach Yourself to Become a Better Digital Marketer in 7 Easy Steps (entrepreneur.com)
4. Decide on the type of job you want to do
You know you want to work in marketing, but doing what exactly? Within marketing there are many separate roles to suit a variety of skill sets. If you want to become a Digital Marketer so that you can learn how to market for your own business, then you might want to dip your toes in and try various roles at once- this is probably most reflective of a marketing manager role. Some marketing roles include: marketing assistant, marketing manager, copywriter, SEO specialist, graphic designer, and so many more!
A mixture of these roles and others come together and create a marketing team, combining everyone's individual skills.
5. Apply for roles
While this may seem a bit self explanatory, applying for roles that you're qualified for and are interested in is one of the best ways to start your career within the Digital Marketing industry; it allows you to develop your skills in the role you want to work in (even in an entry level position).
As with the majority of sectors, there is room to gain further experience and progress within a role, moving up a senior ladder (if that's what you wish to do). You most likely won't be offered every job you apply for, however simply just applying gets you out there and allows you to explore your options further.