Sales as a career option has often been host to a stereotype; roles within Sales can be synonymous with someone pushy and obnoxious with the aim to sell sell sell, no matter if the prospect seems interested or not.

Now we're not saying this can't be true (It certainly can); plenty of people who work in sales share the qualities listed above, pushing the stigmatisation of the industry and its roles.

However, this doesn't mean everyone who works in Sales has these characteristics; people who work in this industry have a myriad of strengths and positive personal qualities that outweigh any negativity synonymous with the job.
Why Pursue a career in Sales?
Accessible:
Now while you may have to work your way up the corporate ladder to get where you want, starting a career in Sales usually doesn't require any special qualifications, training, or further education. This makes Sales one of the most accessible career paths, whether you're just starting your career or want to switch to something a bit different. Formal training and development is also always an option if you wish to gain qualifications further down the line.
Diverse:
There are a variety of career paths to follow within Sales; some well-known sales job titles include the likes of Sales Executive, Sales Rep, Sales Consultant, Account Representative, Sales Manager, Business Development Manager and many more. Throughout your day, you will also be working with and communicating with various types of people; less of a chance of you getting bored with your everyday schedule!
Potential to earn big:
The variety of jobs and development opportunities within sales also brings a reasonable salary range; you can make big money in sales! A positive about Sales is that you don't necessarily have to have the highest-ranking job to make good money. Many businesses have significant commission structures to allow you to make extra money depending on how successful you have been at hitting your KPIs (Key Performance Indicators) each month.
Job Security:
No matter the economic climate, whether it's a product or a service, there will always be a need to sell to people. Sales is also a career option that you can rely on to build upon over time if you wish to do so. No matter what sales role you do, you will be guaranteed to learn and develop some transferable skills; transferable skills are a great way to enable job security further as you can gain the skills to work in different industries.
Sales Skills 101.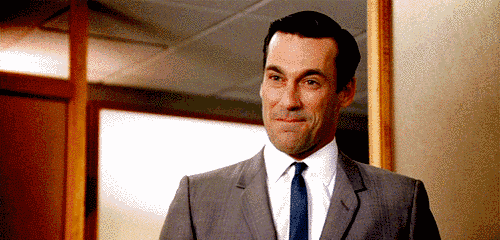 We don't all need to be the Don Drapers of a business to be successful in sales; if you have some of the appropriate skills and qualities, you can have a successful career in sales. Although it would be ideal, you don't have to possess every quality to succeed. The good thing about Skills in sales is a lot of them are Soft Skills, meaning they can be taught/learnt. Some soft skills in Sales include:
Empathy
Active Listening
Emotional Intelligence
Effective Communication
Confidence
Flexibility
Optimism
Time Management
Public Speaking
Integrity
Growth Mindset
At Zenith, we have our own developing sales team; they play a crucial role in contributing to the business's growth and success. Our Sales team is Hardworking, Passionate, and sincerely care about the employers they talk to daily.
Why do our Sales team love what they do?
"I enjoy working in Sales because I get to speak to a large variety of people, and it's satisfying seeing the clients happy"
(Kai Wilkinson, Employer Engagement Consultant for almost two years at Zenith Training).
Our sales team are also young, helping to refute that younger generations aren't interested in working within this industry. They, instead, contribute to and develop a new, fresh generation working within sales.
At Zenith Training, we offer a Level 4 Sales Executive apprenticeship. To learn more about what this apprenticeship has to offer, take a further look here: Level 4 Sales Executive – Zenith Training