Gordon Ramsay, Marco-Pierre White, and Jamie Oliver all have something in common- well yes, they're all renowned celebrity chefs, but these former Commis Chefs all had the same humble starts in the food industry before becoming the faces of food.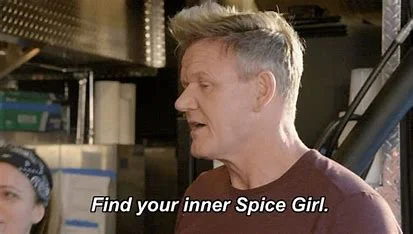 Within the kitchen brigade, a Commis Chef works under the Chef de Partie, carrying out basic jobs such as chopping and peeling vegetables, and carrying out cleaning duties. While working in the kitchen, a Commis Chef will start to learn hands on how a kitchen operates and how each work station flows with one another.
A quick progression role following a Commis Chef comes in the form of a 'First Commis Chef', which is the most experienced Commis within the kitchen brigade, they will have a great understanding of the kitchen and its functions and will oversee the others within the brigade. Check out these career progression tips over on Indeed! What Is a Commis Chef? (With Career Steps and FAQs) | Indeed.com Australia
Some tasks in the kitchen include:
Peeling fruits and vegetables
Picking and washing food items
Cleaning fridges and other equipment
Passing stocks
Basic cooking such as blanching vegetables and deep frying foods
All the skills learnt as a Commis Chef help to build a solid base of knowledge as a chef, no matter the skill level.
Where could I work?
There are a variety of places where you could work within a kitchen environment, these include restaurants, hotels, fine dining restaurants, Gastropubs, and many more. Where you work depends on what exactly you will learn/work with, but the core basics still apply to them all.
Career progression is usually faster in larger establishments and environments, with the premium hotel industry having some of the best career development prospects for the kitchen brigade, due to the more structured development of the chefs and the size of the operation.
Why do a Commis Chef apprenticeship?
While it is not a requirement to have a formal qualification to become a Commis Chef, it can be incredibly useful in your career journey. Having a qualification under your belt can not only help you to progress within your career faster, but it also equips you with all the necessary knowledge and skills in order to understand and work within a busy kitchen environment. The best way to gain this qualification? An apprenticeship! (even Gordon Ramsay completed an apprenticeship. (Thinking about an apprenticeship? Apprenticeships vs Traditional Education – Zenith Training )
Take a look at this blog posted by Benenden Hospital, showcasing apprentice Carla's success within her apprenticeship. Carla completes her Commis Chef apprenticeship (benendenhospital.org.uk)
Career Progression.
The next step in natural progression from this position is a demi chef de Partie, and from there you are able to progress to a Sous chef position and then a head chef! Some kitchens are easier to progress within and progression will be faster. Its reasonable to to stay in this position for a few years while laying the groundwork for a successful career. But no matter how long it takes, it is 100% possible to progress within the industry.
What could I earn?
The average salary for a Commis Chef is £20,536, however depending on the establishment and position (whether or not you are a first commis or not), you could earn up to £23,915. You'll earn while you learn doing your apprenticeship as well! You will earn the national apprenticeship wage which ranges from £4.81 per hour (dependant on age and how long you've been doing the apprenticeship), to the national minimum or living wage for your age; ranging from £6.81 to £9.50 p/h.
No matter your career goal, this apprenticeship is a great way to gain skills and knowledge that you can use everyday!